What about the music scene?​
---
Independence is the fifth largest city in Missouri. It is also known as "The Queen City of Trails" because it was used as a point of departure for the Oregon and Santa Fe trails. Independence is also the hometown of President Harry S. Truman, as well as many great artists such as Americana and Blues/Rock singer/songwriter Winston Apple, who is also a member of the Kansas Music Hall of Fame.
Independence has become a place of origin for newly incoming bands locally and near/around the metropolitan area of Kansas City. There's always good music & where there's good music - there's always a good time. Independence is definitely no different and below are a few of the popular spots around town to visit and experience the city's best. Additionally, there are a few recording studios listed for anyone looking to make music in the area.


---
​RECORDING STUDIOS


Destiny Audio Recording Studio
10601 E Winner Rd - Independence, MO 64055
(816) 665-9066

SoundWorks Recording Studio
915 NW Vesper St - Blue Springs, MO 64015
(816) 228-6226
http://www.soundworksrec.com/

Industry Soundz
103 MO-7 K - Blue Springs, MO 64014
​(816) 200-7454
http://industrysoundz.com/
​


Other Attractions


Silverstein Eye Centers Arena
http://www.silversteineyecentersarena.com/


Independence Center Shopping Center
http://www.simon.com/mall/independence-center




Powered by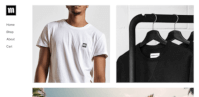 Create your own unique website with customizable templates.